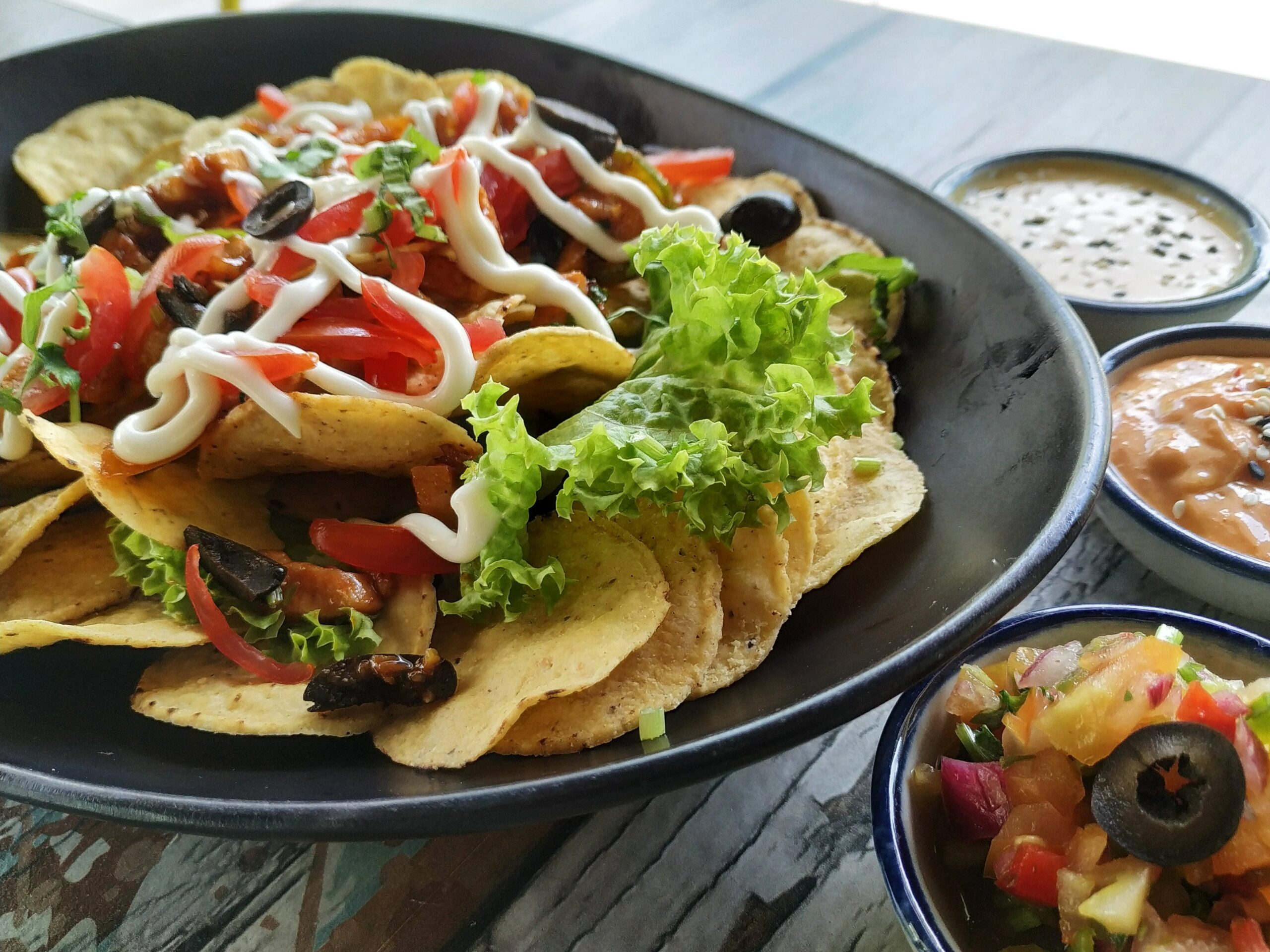 According to Forbes.com, Super Bowl viewers traditionally load up on millions of pounds of less-than-healthy foods during the big game—including ribs, pulled pork, tortilla chips, nuts, popcorn and bacon—all washed down with beer (the Super Bowl beverage of choice). If you are trying to stick to your New Year's resolution to eat better, consider a few healthy substitutes for the traditional Super Bowl eats:
Serve fresh over fried. Substitute deep-fried for a tray of fresh vegetables. Then be creative with a few tasty lower-calorie dips. Part of maintaining a healthy diet is making smart trade-offs.

Customize your chip pick. Cut the fat by buying baked tortilla chips. If you are feeling extra creative, you can also make your own sweet potato fries or beet chips—both delicious alternatives!

Trade ribs for skinless chicken wings and drumsticks. Everyone loves ribs, but if you want something healthier, baking skinless poultry on the bone is a good alternative. Baste with some barbeque sauce for a delicious treat.

Sneak fat-free into your bean dip. Simply use fat-free black beans in your bean dip instead of traditional refried beans. You likely won't be able to tell the difference.

Be picky with pizza. There's no rule that says you have to order greasy, meat-laden pizza. If your household is jonesing for pizza, order at least one pie with less cheese and more veggies—and keep the crust thin.

Sub in soda for alcohol. Having one or two beers won't derail your diet. However, if you tend to over imbibe, sticking to club soda, diet soda or just plain water will save you calories and leave you feeling better the next day.
The average football fan can easily consume 5,000-plus calories on Super Bowl Sunday. And with all that couch sitting, it's likely that not many of those calories will be burned off. Consider incorporating some healthier snack choices and start a new Super Bowl tradition that celebrates the flavor of lighter fare with the excitement of the big game.