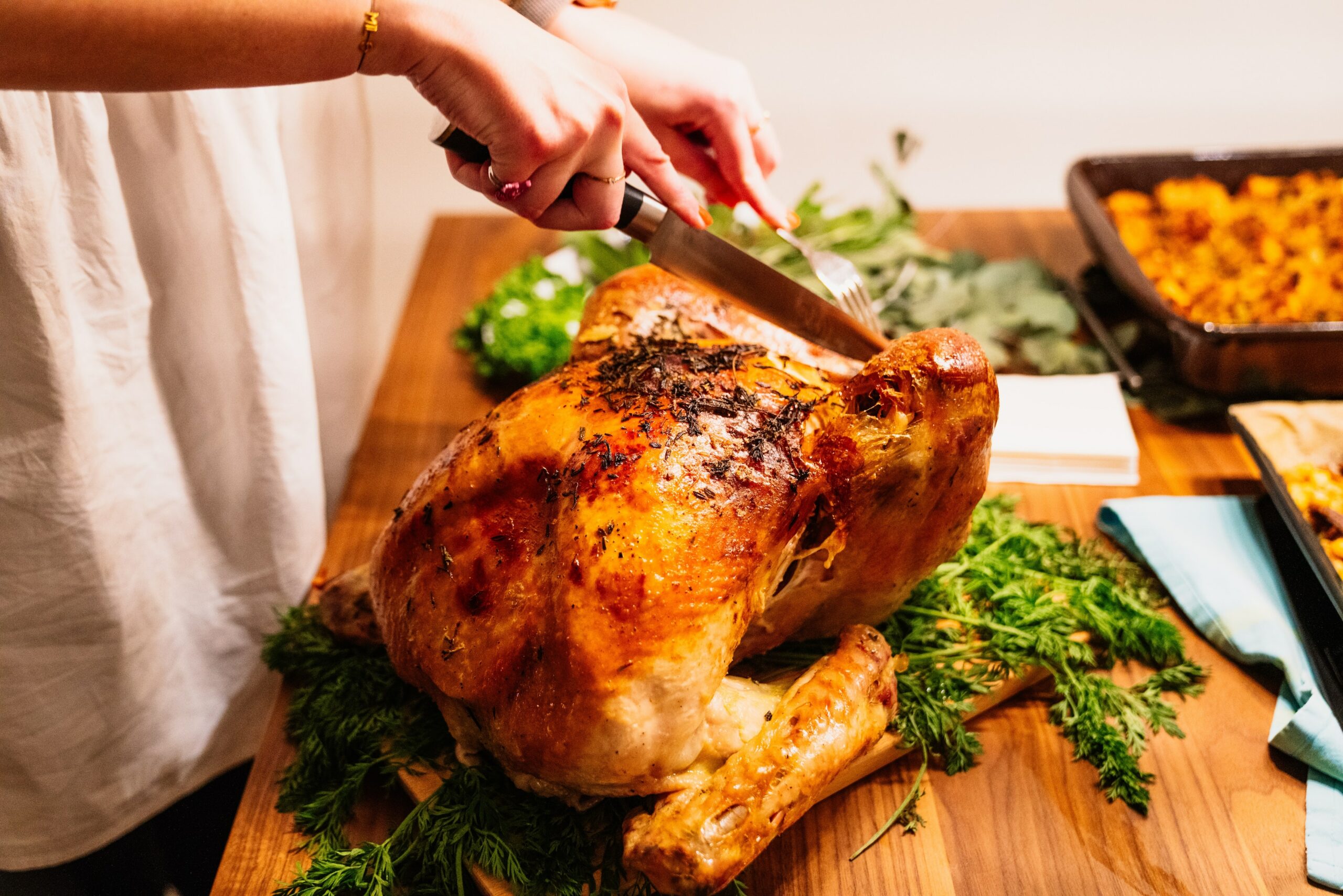 With just days to go before Thanksgiving, the clock is ticking down to some of the most memorable meals of the year. However, for many of us, the pressure of preparing a perfect Thanksgiving feast can be overwhelming. If this is true for you, consider these tips to simplify your seasonal spread.
Take a potluck approach. If you're charged with feeding a houseful of guests, there's no reason why you can't make a meal out of shared dishes. Just be sure to ask guests in advance to bring a dish to pass so everyone has time to prepare their favorites.
Breakdown the bird. A roasted turkey, the traditional centerpiece of a Thanksgiving feast, can be an absolute beast to prepare, cook and carve. So instead of tussling with a whole turkey, try cooking just a turkey breast or a breast and some legs if you like having both white and dark meat.
Put your slow cooker to work. There's no reason that everything you make has to involve you slaving over a hot stove. Line up a slow cooker (and ask friends and family if they can bring theirs, too) and use it to cook meat, vegetables or even mull cider.
Buy pre-prepped foods. Yes, vegetables that are peeled and cut and ready-made mashed potatoes are more expensive than doing the prep yourself. However, if you're short on time and want to have time to visit with family, the extra cost may well be worth it.
Create a "must-have" list. The holidays are often tied to memories of specific recipes, which can make it hard to prepare everything on your traditional menu. To avoid culinary overwhelm, have family members make a wish list of favorite foods and then enlist their help to make the dishes.
The tips above can help simplify preparation of this year's Thanksgiving meal. Remember, while the perfect turkey and trimmings are delicious, they're much less satisfying than the time you can spend with family and friends.